Truck Outfitters Plus has the topper and tonneau cover parts you need. We carry the widest selection of camper shell parts for brands like Leer, Century, Ranch, ARE, Jason, Covermaster, Unicover, Raider, Astro, Glasstite, and more. Choose from topper parts like brake lights, gas props or struts, t handles or locks, seals, clamps, dome lights and more. We are an authorized Leer dealer which means we can get you those hard to find Leer parts. Can't find what you are looking for? Give us a call at 888-234-3544 and we will be happy to assist you in finding the parts you need.
Truck Topper and Tonneau Cover Parts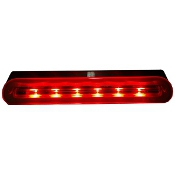 Brake Lights
We carry several different styles of brake lights for almost any topper application.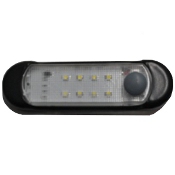 Dome Lights
We carry several different styles of dome lights including new LED and incandescent. Choose from either 12 volt or battery powered lights.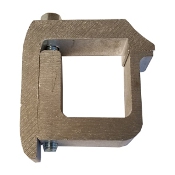 Clamps
We carry selection of clamps for almost any topper or tonneau cover installation. Several hard to find clamps available.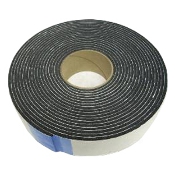 Topper Seals
Seal your topper or tonneau cover with new topper seal. We offer paper back topper tape and bulb seal.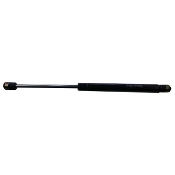 Gas Props or Struts
We carry a large variety of gas props. We have gas props to lift your topper door, tonneau cover, or your topper side access doors. We even have lift cylinders for Undercover tonneau covers as well.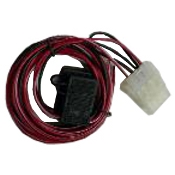 Wire Harness
Wire your brake light and dome light with a wire harness. We have 2 and 4 prong harnesses available.
Ladder Racks
Carry more cargo with a ladder rack or roof rack for your truck topper or camper shell.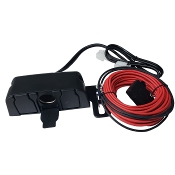 3 Outlet Plug
This outlet lets you plug in accessories or equipment in the bed of your truck.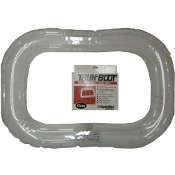 Truck Boot
Be able to open your truck and topper windows without the wind with a truck boot.